New diagnoses are downright scary. Finally getting answers to all our questions shouldn't be. Finding answers should be reassuring and bring some measure of peace. But it rarely does.
I learned this the hard way, as one child after another gained new diagnoses over the years. I was sure nothing could scare me anymore.
But I was Wrong about New Diagnoses
We'd seen it all. Our kids had every combination of some kind of A-B-C diagnosis out there.
And yet, when faced with yet another one, and more questions besides … I was terrified. Frozen. Unable to focus.
This year, Logan added a new diagnosis to his already-long list: Miller-Dieker Syndrome. It's another chromosomal disorder, though not genetic.
I read link after link (Google and I are real close), and by the time I read about life expectancy I was done. I was in that "ba-ba-ba-ba-ba" phase (from the movie Overboard?) I couldn't read anything else.
Let this be your warning to never Google rare disorders unsupervised.
Miller-Dieker Syndrome
Logan was missing a very small part of a specific chromosome. That small missing part was enough for the Miller-Dieker diagnosis. But most of the kids diagnosed have larger portions missing. This difference means Logan shouldn't have as many of the more severe symptoms. Or the (very) shortened life span.New diagnoses, especially when added to the hodgepodge of rare disorders, epilepsy, autism and so much more … will always be scary. I can admit that now. Being strong isn't always about being able to handle everything life deals you with a smile and a quip. The accepting … that might be the part I can say we're real good at. But the emotional toll of yet another diagnosis after 18 years' worth of them?
It's hard.
[Warning, religious sentiment ahead]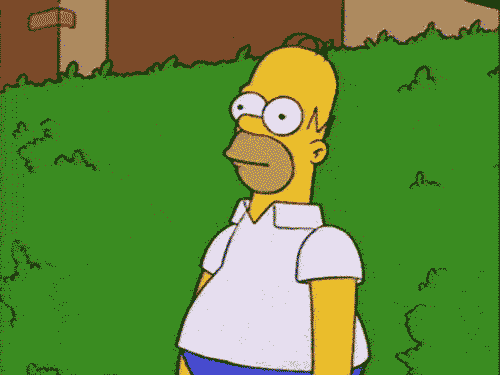 I'm a Christian, as such I find my greatest comfort through reading His word and praying. But in the chaos of trying to adjust to new things, I sometimes fall down. Reminding myself that He is there, while reassuring, doesn't always help me deal with the here and now. I know that breaks some rule somewhere, but I'm human, and I'm sure He understands.
One of my favorite aunts used to ask me "God has this! Why do you keep grabbing it back after you've given to him to hold?"
See, when we pray and ask Him to handle something … to ease our pain, to allow us to accept the unacceptable, to help us focus before coffee (what? Don't judge!) … that means it's done. He will take over caring about that worry, that fear, whatever it is. So we don't have to worry about it anymore.
It's a promise from His Word:
Therefore I tell you, do not worry about your life, what you will eat or drink; or about your body, what you will wear. Is not life more than food, and the body more than clothes? Look at the birds of the air; they do not sow or reap or store away in barns, and yet your heavenly Father feeds them. Are you not much more valuable than they?"
Matthew 6:25-26 (NIV)

Matthew 6:25-26 (NIV)
If He cares about a sparrow having food for the winter, then He's got these other, far weightier, things. Why, then, do we worry so? Why are we paralyzed by fear in these kinds of moments?
Why, when researching a new diagnosis, do I take a deep breath and pray desperately for Him to give me peace. Then turn right back around to searching through and reading more of those darn links?
Maybe it's human nature? I'm pretty sure you don't have to be a Christian, or religious at all, to understand a sense of worry that permeates your very soul and makes it impossible to stop worrying? Or at least make it seem that way.
You'd think over the last 18 years (don't start counting how old I am!) I'd have learned a thing or two about how to adjust to the un-adjustable in life.
And I have, in lots of different ways.
But in others, I still worry. I still wring my hands. I still lie awake at night. And I still pray for Him to give me peace, to help me be the best mom I can be, to help our not-so-little guys be the best they can be.
Are Some Diagnoses Easier on Us than Others?
We learned about the Axenfeld-Rieger Syndrome first, and the unknowns were the most terrifying thing to me (in a time before Facebook and Twitter …)
Later on, as we dealt with new diagnoses of autism and epilepsy, I found epilepsy far scarier. Epilepsy and autism, while scary, were nothing compared to the unknown of that darn rare disorder. As each boy was diagnosed with epilepsy, autism, Axenfeld-Rieger Syndrome — I learned while the diagnosis is hard, what comes after is usually harder.
What Comes After New Diagnoses?
Research. Readjusting expectations and dreams. Being realistic while still being hopeful. Breathing.
The chaos of a new diagnosis is measured and expected – after all, you want to learn as much as possible. You want to know how to help your kid(s).
I thought I understood what it meant.
But Logan's newest diagnosis made my inner peace turn into turmoil instead. Every time I thought I grasped it and could handle it, I turned right back around to worrying again.
It didn't help that the newest diagnosis was also very rare. Or that it was usually fatal.
Miller-Dieker Syndrome.
At this point it doesn't sound as scary to me. I understand the specifics. I can recount the technical reasons why our youngest doesn't 'technically' have a severe form of the Syndrome. But we're still adjusting to this new diagnosis, and we have more questions than answers. More fears, too.
Maybe it's the unknowns, not the diagnoses themselves, that stick with us.
I don't know, but the moments of diagnosis were never as scary or as all-encompassing as the ones that come after. Learning to cope, learning to deal … learning in general, really. A whole new reality comes from every diagnosis, and you have to adjust to that.
Every time you have a new diagnosis, you have to learn all over again. And you have to feel. And you have to cope.
But, above all else, you have to hope.
Even in the storms of life.
---
There's more to come from our journey, but now I'd like to hear about yours! What have you learned about new diagnoses in your own life? Whether you are a caregiver or not, we all face them at some point or another, don't we? How do you (or did you) find peace after that?
PS: If you came to this post because you're hoping to learn more about Miller Dieker Syndrome, I'd like to tell you that you aren't alone, and there are many reputable sites (Here's NIH, for one: https://rarediseases.info.nih.gov/diseases/3669/miller-dieker-syndrome ) you can learn more from and even groups where you can learn more from other parents (here's a Facebook group you can connect with: https://www.facebook.com/groups/taycecru/ ) .
PSS: If you aren't familiar with the "sparrow story" in the bible, it's one of the more-often quoted scriptures from the Bible, and I don't think you have to be Christian to find comfort in it. You can read a great devotional about it at Proverbs 31 Ministries.